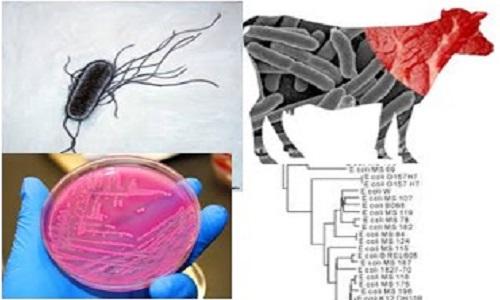 STEC Symposium
Shiga toxin-producing Escherichia coli
STEC in manufacturing beef:
Where have we been? Where should we be going?
Topics:
What have we learned from 5 years of STEC testing to meet US and Canadian requirements?
Why is testing so difficult?
New Zealand approach to STEC confirmation.
Options for STEC testing.
New international directions in STEC definition and testing.
Presenters:
Dr Mark Salter, DAWR.
Dr Robert Barlow, CISRO.
Dr Helen Withers, NZMPI.
Dr P. Scott Chandry, CSIRO.
Kate McMillan, CSIRO.
Glen Mellor, CSIRO.
Who should attend?
Industry QA managers.
Laboratory managers.
Diagnostics suppliers.
Regulatory staff.
Public health staff.
This FREE symposium will be presented in two locations -
Melbourne - Monday 5th June - Register here.
Best Western Airport Motel and Convention Centre, Attwood, Victoria.
Brisbane - Tuesday 6th June - Register here.
The Colmslie Hotel, Wynnum Road, Brisbane, Queensland.
Registration is essential for catering purposes.
8:30am - coffee on arrival.
9:00am - commencement.
12:30pm - concluding with light lunch provided.
(28th April 2017)