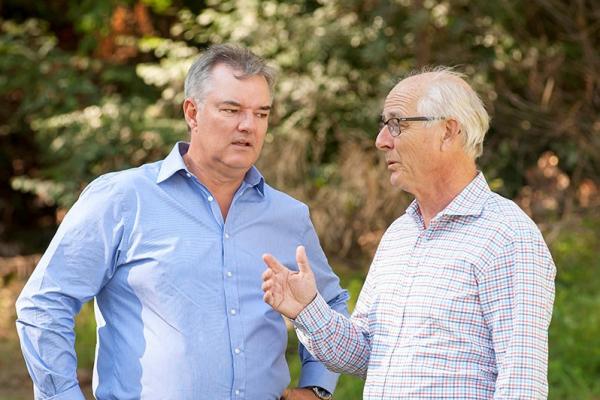 The Australian Meat Processor Corporation (AMPC), the research and development corporation that supports the red meat processing industry, is pleased to announce the appointment of Mr Peter Rizzo as its Chief Executive Officer.
Mr Rizzo has more than 20 years' senior management experience in the international commodity, agri-food, and banking and financial services sectors, working across Australia and in major international trade centres in Singapore, Hong Kong and Shanghai. Most recently he was Deputy Chief Executive Officer of INTL FCStone Inc, a Fortune 500 financial services company specialising in commodity trading.
Originally from an Angus cattle and Corriedale sheep stud in Western Victoria, Mr Rizzo started out as a livestock agent with Elders and has deep knowledge of pre and post farm gate supply chain. His considerable network of stakeholder relationships and collaborative ethos will be invaluable as the industry adopts a more unified approach to addressing the key risks facing the sector.
Commenting on the appointment, Peter Noble, Chairman of AMPC, said:
"Peter brings extensive experience trading meat protein and other commodities in highly competitive international markets. His record of driving innovation and high performance, coupled with his widespread knowledge of the agribusiness sector, make him the ideal person to lead AMPC through the challenges and opportunities facing the red meat processing sector in 2017 and beyond."
Commenting on his appointment, Peter Rizzo said:
"I am delighted to accept this role and lead efforts to strengthen AMPC's research and development initiatives, ensuring they deliver tangible outcomes and value for our members and the broader red meat processing industry. I look forward to working closely with all industry stakeholders to enhance AMPC's competitive edge through innovation and unlock market opportunities that will ultimately help Australia become the most sustainable meat processing industry globally."
Mr Rizzo commences his new role today.
Peter Noble will revert to his role as Chairman and will work closely with Peter during a handover period to ensure a seamless transition.
(20th February 2017)