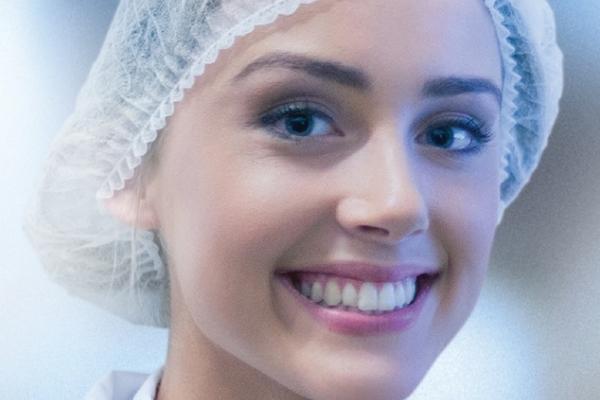 With more than 100 career paths to choose from and the growing need to plan human resources to keep the $23 billion red meat processing industry sustainable, the Australian Meat Processor Corporation (AMPC) today announced an extension of the 'Meat. Your Future.' campaign, titled 'Meat. Your Career.'
Employing around 34,000 people1, red meat processing is the second largest employer by sector and the nation's largest food product manufacturing industry, exporting to 86 countries around the world. In order to meet future staffing needs 'Meat. Your Career.' aims to attract a variety of workers including school leavers, TAFE, university and college students, residents of rural communities and migrants.
"'Meat. Your Career.' is an important project for us as many people wouldn't know about the benefits of working in the red meat processing industry," said AMPC Chairman, Mr Peter Noble. "It's a dynamic industry that offers diversity and innovation, where employees can continue to earn whilst they learn – how many other successful industries can offer that?"
Additional career benefits in red meat processing include: flexible working hours to accommodate family commitments and an enjoyable lifestyle; transferrable skills that allow employees to work across Australia and overseas, the opportunity to work with like-minded people from varying cultures and continuous on-the job training.
Northern Co-operative Meat Company's Laboratory Manager and microbiologist, Jessica Tunnage, who is based in New South Wales, is one of many success stories within the red meat processing industry.
"The industry isn't just about meat processing; there's the information technology systems, the science, animal welfare, human resources; it is all a part of a larger, successful industry," said Miss Tunnage. "There is so much that goes into it. Just ask the right questions and talk to the right people and you'll see the potential we have to offer."
Mr Peter Noble said there are many paths people can take to a successful career within the industry. Whether it is via an apprenticeship, TAFE certificates, university degrees, college diplomas, job boards or even applying for an entry level job at a processing plant, once you're in, you're on the right path.
Leigh Kane, Shift Supervisor at Midfield Meats in Victoria, started his career sweeping floors in the beef boning room but is now in charge of 100 people. Fresh out of high school, he tried different laboring jobs before landing his first job at Midfield Meats. After working a few roles at the processing plant, he decided to try other career paths including an apprenticeship in plastering and working in the mines, before returning to red meat processing.
"Initially all I wanted was a full-time job that paid well but what I have now is better than that," said Mr Kane. "I have a secure job, in a reliable industry that not only pays well but keeps me mentally and physically fit too.

1The industry directly employs 34,000 people, making it the 2nd largest employer by sector however it employs 135,000 people, including flow on effects. SOURCE: Feast of Ideas Report. Industry Snapshot infographic (Page 5).
To be able to work my way up the corporate ladder is something that I am proud of and will continue to strive for throughout my career." Queensland University of Technology Mechanical Engineering graduate Ade Ariantika is another testament to the opportunities available. The 23-year-old's career has been on a fast-track during her three years at Oakey Beef Exports Pty Ltd in Queensland. Ade took on the roles of Environmental Officer and Graduate Engineer before becoming a Project Engineer and managing projects ranging from $20,000 to $3 million.
Miss Ariantika advises career seekers to get a foot in the door in order to discover the opportunities available. "I've found that once you're on the job, you'll learn where your passions really are," said Miss Ariantika. "This approach works well in the industry as it helps you develop where you want to be, and there are opportunities to grow. You will be surprised at where you can go."
Whilst there is the need to employ staff for general entry-level roles, the industry employs a number of people from backgrounds not typically associated with meat processing. Mr Peter Noble says that if you have an open mind and the right attitude, you don't necessarily need formal qualifications to set yourself up for a successful career in the sector.