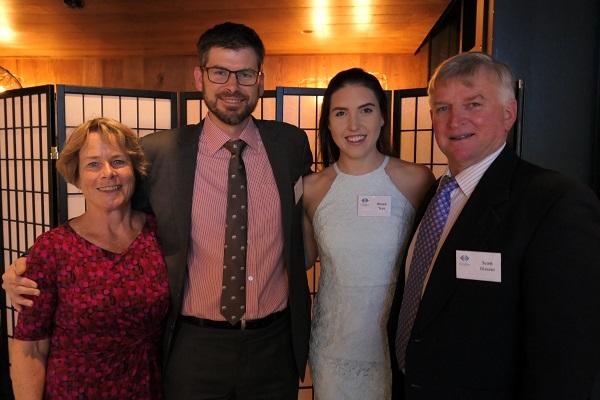 Congratulations to Bradley Siddans (Oakey Beef Exports Pty Ltd), Renee Teys (Teys Australia Pty Ltd) and Scott Glasser (Millmerran Meat Holdings Pty Ltd) who graduated from the Australian Agribusiness Leadership Program 2017 ran by the Australian Rural Leadership Foundation last week on Thursday 8th June 2017.
The Australian Agribusiness Leadership Program is a bespoke leadership development program tailored to the needs of the Australian agribusiness sector.
AMPC has funded this year's Australian Leadership Program and has committed to investment in four scholarships (annually) until 2019.
The Australian Agribusiness Leadership Program encourages participants to develop greater self-awareness and adaptability in their leadership style and approach.
The Hon Luke Hartsyuker MP, Assistant Minister to the Deputy Prime Minister, attended the evening and presented the certificates.
Watch this space to see their vision for driving the future of agribusiness.