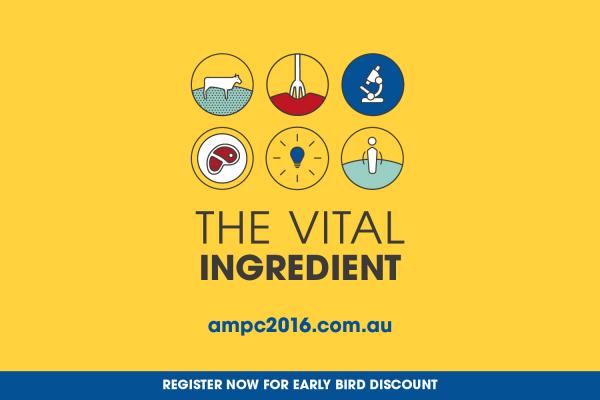 With great enthusiasm we announce that registrations for the AMPC 2016 Conference are now open!
The red meat industry's importance to the Australian economy can't be questioned. But on the horizon are complex risks that, if not mitigated, may impact our ability to capitalise on growth opportunities and threaten the long-term sustainability of our sector.
Our conference theme will focus on 'The Vital Ingredient: processing and its role in a sustainable red meat industry'.
We will be covering strategic risks facing the Australian red meat industry, including:
Competition
Changing consumption patterns
Climate change
Social license to operate
The regulatory environment
Value chain integration.
Attend this conference and learn what processors are doing to make the red meat industry more sustainable.
Over two days an impressive line-up of Australian and international experts will discuss the big issues, share the latest research, and offer practical measures to benefit your operations
When: 29th & 30th November 2016.
Where: Four Seasons Hotel, 199 George Street, Sydney.
Visit www.ampc2016.com.au to register and access speaker, program and travel details.